DUCTLESS MINI-SPLIT AIR CONDITIONERS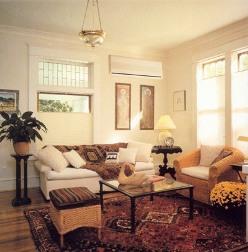 Ductless split air conditioners (aka: ductless mini split) are an economical and sometimes very practical approach to spot cooling areas of a home.
If you have added living space to your home, converted a garage to living space, added a sunroom, need to cool a computer room, small office or bedroom, or multiple small areas, the ductless split air conditioner may be a good approach.
A ductless mini split air conditioner and heat pump can be an excellent option for heating and cooling older homes with radiators or baseboard heaters. Remember that a heat pump does not perform well in an extreme climate.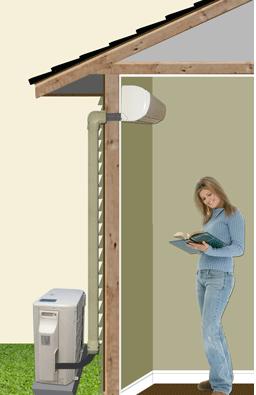 Ductless splits can be purchased as a single room unit or as a multiple room unit, meaning that multiple indoor units can be attached to a single outdoor unit.
Often ductless split air conditioner systems are installed if the home's heating system is radiant, and the home has no existing ductwork for installation of a conventional central forced air system. Adding a full duct system to a finished home is not only impractical, but the cost to undertake such a project could be astronomical.
Spot cooling high use areas of a home with ductless splits can be unobtrusive and quite cost effective. Installation of a multiple unit ductless split usually costs $1,500 to $1,800 per room.
The indoor units contain the evaporator coil, controls, and blower. Each evaporator blower is usually mounted high on the interior wall of the space you want to cool. You control the units with a remote control, supplied with each indoor unit.
Depending upon the manufacturer and model, some single outdoor condensing units can run as many as 4 indoor units. This configuration can save energy by zone cooling your home, as you might do with window air conditioners, cooling only the area in use at the time. Ductless split air conditioners, sized properly, can do an excellent job cooling and are much quieter both indoors and outdoors than window air conditioners. On low setting they are barely audible.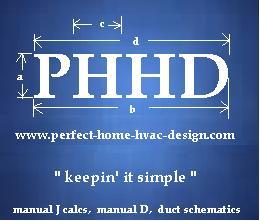 Ductless splits are more expensive than window or portable air conditioners, but are less expensive than conventional central air if you need to cool only a few rooms.
Professional installation is recommended. If you are intending to cool a large portion of your home, a conventional central air conditioning system is a more cost effective approach. But, once again, the configuration of your residence must dictate your decision.
Most ductless split AC units do not exceed 3 tons of cooling, or 36,000 btus at the outdoor unit. The indoor units can be anywhere from 1/2 ton (6000 btu) up to the 3 ton unit, but multiple units added together cannot exceed 36,000 btu.
For example, you can have 2) 9,000 btu units and 1) 18,000 btu unit on the same outdoor condenser.
The indoor evaporators come in different configurations, as well. There are wall units, ceiling units, recessed box units, and 1 manufacturer even has a unit that looks like a picture hanging on your wall!
Efficiency lost through ducts?
Mini split air conditioners have no ductwork, therefore energy loss associated with ductwork is non-existant. This loss can be substantial, in a conventional system, especially if the ducts are located in an unconditioned space such as a crawlspace or an attic.
Electrical Supply
The outdoor condensing unit for most ductless split air conditioners is powered by 240 volt. The amperage will vary depending upon the tonnage of the unit.
Power is usually supplied directly from the electrical panel to the outdoor unit. From there the power feeds into the individual fan-coils. Most brands of ductless split A/C come equipped with a separate remote to control each unit.


Go to Window Air Conditioners
Leave Ductless Split Air Conditioner page and return to AC main page


Return to HOME




Please feel free to link to this page from your website. This page's URL is : http://www.perfect-home-hvac-design.com/ductless-split-air-conditioner.html