WELCOME AUTHORS


Submit Your Hvac Related Articles for Inclusion Here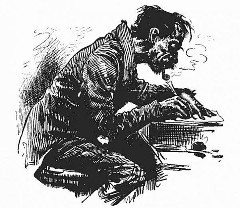 Perfect Home Hvac Design is accepting hvac article submissions from outside authors to add interest, additional information, and other points of view to our pages.
This site is intended to provide basic information about any and all hvac related subjects. We are an information source for the general public wishing to educate themselves about hvac options before a purchase or hiring out an hvac installation.
We are a web-based hvac design company promoting and providing proper Manual J, Manual D, and Manual S calculation services. Our services are provided for the Homeowner, Builder, Architect, Hvac Professional, and the handy Do-It-Yourselfer. We also promote quality above all else.
We Welcome Your Hvac Article Submissions
Submission Guidelines
Article submissions must be related to the Hvac fields.
An hvac article submission must be your own work. Please do not submit articles written by other authors. The content must be unique.
You must be the sole copyright holder for the articles you submit.
You grant us the right to add graphics to your article.
You grant us the right to place your article anywhere on our site that we deem best fit, and that we may move such if a better location on our site becomes available.
You grant us the right to use your name as author of the content, use your company or website as your affilliation.
Please no advertising, affilliate links, or product links. It is acceptable, however, to mention the URL's of helpful sites or your own website which links to affiliate products.
You agree that inclusion of your article(s) does not entitle you to financial compensation of any kind.
You agree that the Webmaster and Editors of Perfect Home Hvac Design have the right to edit and proof-read for spelling errors and bad grammar. Any editing we do will not affect the content of the article.
Other Guidelines
Submission of an article does not guarantee placement on our site. We reserve the right to reject any article for any reason.
Please do not submit articles that are not related to hvac fields in some way. Links back to your site must not be related to gambling, adult sites, alcohol, or any illegal or offensive field. We are in the hvac design services field, we will not post promotional materials or link back to competetive sites or businesses.
Click Here for Article Submission Form and submission instructions.

Submitted and accepted articles will have a dedicated page on this site.
Contributed articles and contributing authors will be listed here on this "Table of Contents" and the article will be linked to the appropriate main page category.

Contributed Articles: Table of Contents
Indoor Air Quality: How clean is the air in your home? by Caitlin Caldie

Pre-Service Checklist by Shawn Davis, Service Manager / Seattle, Wash.


Some Simple Tips for Improved Home Air Quality by Alan Freestone / Ogden, Utah


Residential Hvac Duct Drawings by Geoffrey R. Stoddard, Hvac Designer / Detroit, Michigan


Tools Necessary for the Air Conditioning Serviceman by Jamison Nichols / Cheyenne, Wyoming

Condensate Drain Cleaning by Stanley Rett / Florida

Central Air Conditioning: Is It Right For Your Home? ...by Marikor Hidalgo

10 Tips For Saving Money on Your Heating and Air Conditioning System
by Janet M. Slagell

Choosing Your Air Conditioning Contractor ... by Carolyn Ethington

University of Illinois Scientists Show Us Little Known Approaches to Make More Effective Photovoltaic Panels ... by Shannon Combs



Leave Hvac Article Submission page and Return to HOME



Please feel free to link to this page from your website. This page's URL is: http://www.perfect-home-hvac-design.com/hvac-article-submission.html