Ad placement, sizes, prices
175 x 130 Top right corner placement

468 x 60 Top placement

468 x 60 Bottom placement
Only 1 per page will be placed
Price is $25.00 per month

160 x 600 Right side placement

160 x 300 Right side placement
Short page only 1 will be placed top half
Longer page a second may be placed bottom half
Price is $20.00 per month top half of page
Price is $15.00 per month bottom half of page

120 x 240 In-text placement
240 x 120 In-text placement
125 x 125 In-text placement
Maximum 2 will be placed per page
Price is $20.00 per month top half of page
Price is $15.00 per month bottom half of page

120 x 90 In-text placement
120 x 60 In-text placement

Maximum 3 ads will be placed per page
We reserve the right to place these ads according to placement of other existing or future ads on the page
Price is $15.00 per month any placement

88 x 31 Any placement anywhere
Maximum 3 ads will be placed per page
We reserve the right to place these ads according to placement of other existing or future ads on the page
Price is $10.00 per month any placement

File formats: HTML text, GIF, JPEG, or PNG format. Please no animated or flashing graphics.
Adult Themed Ads: This is an Hvac design website. We will not place ads for pornographic or adult themed websites or businesses.
Our EXCLUSIVE option requires a 6 month prepaid commitment. Other options require a minimum 3 month commitment prepaid. Any orders prepaid for a 1 year commitment will receive a 10% discount.
If at any time you become disenchanted with the results of your advertising here with us, we will refund 2 months of your prepaid commitment, minus any discount received.
Our Ads: Your advertising takes precedence over ours. We will remove or relocate any of our own banners so that you may have your preferred placement. All placements are on a First-come basis.
Our Art: Many of the banners on this site were created by our website designers. We will (upon request) develop the banners to appear on this site for your advertising. Our fee for this service is $50.00 per banner.
Send payment by credit card, personal or business check, money order, or cashier's check.
All credit cards transactions are accepted through Paypal, as well as other methods of payment.
For PayPal payments we will invoice you via e-mail.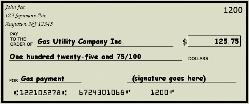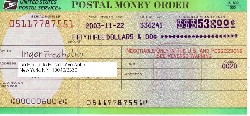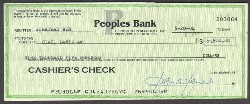 Leave "Advertise Here" and Return to "HOME"



Please feel free to link to this page on your website. This page's URL is: http://www.perfect-home-hvac-design.com/advertise.html