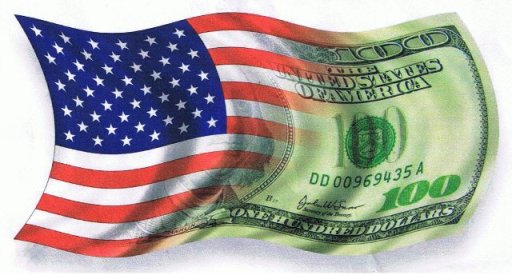 THE ENCHANTED FOREST OF SAVINGS!
Rebates and Tax Credits For Energy Efficient Air Conditioners And Furnaces
2011 Federal Tax Credits for Consumer HVAC Energy Efficiency.

NOTE: Tax credits that were 30% up to $1,500 EXPIRED on December 31, 2010. New tax credits were passed, but at lower levels.

Scroll to bottom of page for reduced 2011 Federal Tax Credit info, required efficiencies and amounts.


We are about to enter the "Enchanted Forest of Rebates, Tax Credits, and Savings" Don't be hesitant. Step on in, this is a good place.
Whew, it's been quite a journey getting here, but I see you have survived the trek, so far.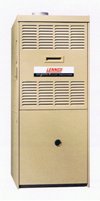 Here we will discover Federal tax credits and Utility company rebates for upgrading, or for new installations of efficient cooling and heating appliances.
Before we get in too deep, we need to understand some basic terms:
AFUE means Annual Fuel Usage Estimate. This term applies to gas fired appliances. An 80% AFUE furnace means that 80% of the fuel consumed by the appliance goes to heating your home. 20% goes out your vent and heats the outside. By increasing your furnace AFUE rating to 94%, now 94% of the fuel consumed goes to heating your home, and only 6% is wasted out your furnace vent. The higher your AFUE, the more efficient the furnace.
SEER means Seasonal Energy Efficiency Ratio. This is the most commonly used term to rate the efficiency of a central air conditioner. SEER measures the efficiency of a cooling system over the entire cooling season. The higher the SEER, the more efficient the air conditioner.
EER means Energy Efficiency Ratio. This is a measure of how efficiently a cooling system will operate at peak load, or a specific outdoor temperature (95*). The higher the EER, the more efficient the air conditioner.
There are these guys out there, the Federal Government and our local Utility companies here in Utah, that it just "drives 'em nuts" to see us use more than our fair share of natural gas and electricity.
So these guys have stepped up to the plate and are willing to help you pay for higher quality, higher efficiency air conditioners and furnaces.



These are great programs!

Let's start with the program that the Feds are offering. You have probably seen the ads plastered all over the TV and newspapers.
"Step right up, Folks! Get your $1,500 tax credit here! New air conditioners and furnaces! Almost Free!
Well it is somewhat true for qualifying systems.
Let's look at the requirements and restrictions:
Qualified equipment must be placed in service between Jan. 1, 2009 and Dec. 31, 2010.
Furnaces must be a minimum 95% AFUE. (94.1% won't do!)
Air conditioners must be a minimum 16 SEER 13 EER. (both ratings must be met)
There is a $1,500 cap. The credit is 30% of your system cost up to a max of $1,500. That means that your qualifying system must cost you at least $5,000 to maximize your credit.
Your equipment choice must be listed with approval certifications by The Air Conditioning, Heating, and Refrigeration Institute (AHRI).
The AHRI is the trade association representing manufacturers of air conditioning, heating, and commercial refrigeration equipment. The AHRI site has an area where you can search all equipment combinations to ensure that your system qualifies for the tax credit.
Please Note: This is a tax credit, not a rebate. You must file for the credit along with your tax refund at the end of the year.
Many heating and air conditioning companies out there are arranging for loans for you which will need to be paid. These companies are getting their money now. You are left with the loan, accruing interest, until you pay it back either monthly or when you get your tax refund back.
This could still be a viable option, if it works for you. That is a decision you will have to make.
If you can just pay the increased price for the higher efficiency system(s) now, you are dollars ahead. Then just pocket your credit when the Fed sends it to you. Meanwhile enjoy your savings at the meters.
Recommendation: Make sure your hvac contractor performs a Manual J calculation to size your equipment properly. Otherwise you may still be sending dollars up your vent.
---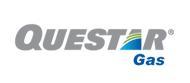 Now let's see what $$$ Questar Gas wants to send your way!
The Questar Thermwise Appliance Rebates Program offers cash back for high efficiency clothes washers and dryers, water heaters, furnaces, and boilers.
Questar Gas serves Utah, Southwestern Wyoming, and an area of Idaho around Franklin, Idaho.
Let's look at their requirements and restrictions:
All equipment must be new.
Equipment must be purchased and installed prior to submitting for a rebate.
Qualified equipment must have been purchased and installed after Jan. 1, 2007 (Jan. 1, 2008 for multifamily rebates).
Furnaces must be 90% AFUE or better.
There is a limit of 2 rebates per appliance type. The amount for a qualifying furnace is $300. If you replace more than 1, your maximum rebate for furnace replacements is $600.
You must fill out an application and include your purchase receipts.
This program is only for replacements or upgrades. New construction projects do not qualify.
For a list of qualifying equipment, click here for Questar Gas Thermwise.com

Go to the bottom of this page for links to Questar "Terms and Conditions" and "Questar Rebate Application".
NOTE: Remember to make sure your hvac contractor performs a Manual J calculation to size your equipment. Or contact us! The cost is minimal. Guaranteed, you will save money in the long run.
---

Now, if that wasn't enough, Rocky Mountain Power is chompin' at the bit to give you some cash also! They have a program called the "Cool Cash Incentive Program".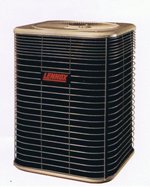 Rocky Mountain Power serves Utah, Idaho, and Wyoming.
Now these guys realize the value of a properly sized system! They offer, not only kick-backs for high efficiency equipment, but they add extra cash to the kitty for having a calculation done!
Let's look at their rules:
Rebates are for high efficiency air conditioners only.
Qualifying equipment must be 15 SEER 12.5 EER minimum. (both ratings must be met)
Equipment must be 5.4 tons or less in size. (refer to our air conditioning page for explanation of AC tonnage)
Qualifying equipment must be a new outdoor condensing unit with a matched indoor evaporator coil.
System must be installed by a participating hvac contractor.
Rebate is $150 for equipment meeting the SEER and EER ratings.
Rebate is increased by $50 if a Manual J calculation is performed and submitted with your application.
Rebate is increased an additional $50 if the installation is performed by a NATE certified technician. (see link following)
A $300 kick-back is available for a pre-approved first time swamp cooler installation.
Application requires an ARI reference #, and a certificate of product performance, which can be obtained from the AHRI site.
Nate stands for "North American Technician Excellence"

Depending upon your choices, you may have $2,000 or more cold, hard cash coming back to you.
What are you gonna do with all that cash? We here at perfect-home-hvac-design are free most days for lunch!
Also, remember you will be saving even more now at the electric meter and the gas meter, if your system was sized properly for your home.
2011 Federal Tax Credits for Consumer HVAC Systems Energy Efficiency
For qualifying equipment the Fed. tax credit:
10% of installation cost up to $500, or a specific amount from $50 - $300
Expires: December 31, 2011
Details: Must be an existing home and your principal residence. New construction and rentals do not qualify.

Air Source Heat Pumps

Heat pumps offer an energy-efficient alternative to furnaces and air conditioners in moderate climates. Like your refrigerator, heat pumps use electricity to move heat from a cool space into a warm, making the cool space cooler and the warm space warmer. During the heating season, a heat pump moves heat from the cool outdoors into your warm house. During the cooling season, a heat pump moves heat from your cool house into the warm outdoors. Because they move heat rather than generate heat, heat pumps can provide up to 4 times the amount of energy they consume.


Tax Credit Amount: $300
Requirements: (all ratings must be met)
Split Systems
HSPF ≥ 8.5
EER ≥ 12.5
SEER ≥ 15


Package systems
HSPF ≥ 8
EER ≥ 12
SEER ≥ 14

Central Air Conditioners

The best way to find tax credit eligible CACs is to ask your HVAC Contractor (Heating Ventilation and Air Conditioning). To verify tax credit eligibility, ask your HVAC contractor to provide the Manufacturer Certification Statement for the equipment you plan to purchase. Or, search the Manufacturer's website.


Tax Credit Amount: $300
Requirements:(all ratings must be met)
Split Systems
SEER ≥ 16
EER ≥ 13


Package systems
SEER ≥ 14
EER ≥ 12

Furnaces: Natural Gas, Propane or Oil

A furnace using the combustion of fuel and air in conjunction with a forced air blower to distribute heat.


Tax Credit Amount: $150
Requirements:
Must be a minimum of 95% AFUE

Geothermal Heat Pumps

Tax Credit: 30% of cost with no upper limit
Expires: December 31, 2016
Details: Existing homes & new construction qualify. Both principal residences and second homes qualify. Rentals do not qualify.

Geothermal heat pumps are similar to ordinary heat pumps, but use the ground instead of outside air to provide heating, air conditioning, and, in most cases, hot water. Because they use the earth's natural heat, they are among the most efficient and comfortable heating and cooling technologies currently available.
Print a rebate application from Questar Gas


Read more about rebates from Rocky Mountain Power "Cool Cash"


Return to Home




Please feel free to link to this page from your website. This page's URL is: http://www.perfect-home-hvac-design.com/rebates-and-tax-credits.html