QUICK TIPS
Hvac Service Preparation Checklist
Contributing Author: Shawn Davis, Service Manager / Seattle, Washington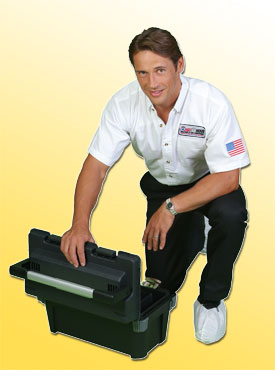 Take some time before your Hvac service man arrives to be prepared for his visit. He will appreciate that he has the info needed, your thoroughness, and the fact that he can get to work immediately. His job will go quicker and this will be reflected on your bill.
Pre-Hvac Service Checklist
1. Know where all of the components of your heating and cooling system are located. Walk your Tech to each of your locations.
2. Have you check your air filter?. A dirty air filter is the most common problem with forced air systems.
3. Go through basic troubleshooting steps.
4. Have a list of all of the components of your system(s) with model numbers. A list of previous service work can be helpful, especially if this is a recurring problem. If available have previous diagnosis descriptions ready for the Tech to read.
5. Be prepared to explain clearly the problem, and how long it has persisted.
6. Prepare access to mechanical areas. Clear away items stacked around the equipment. If your equipment is in an attic, open up the access and set up a ladder to access the space. Once again, the less time the Tech takes to get to work, the less it will cost you for his time.
7. If the problem seems to be a frozen air conditioner or heat pump, shut the unit down early, so it will be thawed for the Tech. Otherwise, he may need to return later, once it is thawed. This means extra cost for you.
8. Listen for the phone. Many companies have a policy of calling before dispatching an hvac service Tech to ensure the service is still needed.
9. Make sure someone over 18 is at home to allow access into the residence. Many companies have a policy against entry if only children are at home.
10. Put your pets away! They can hinder work, or get stepped on, injuring themselves or the Tech.
11. If the home is a rental, do you have the landlord's permission to have this work done?
12. Be prepared to pay for the Tech's service. Most companies expect payment upon completion of work, unless previous arrangements have been made.


Leave Hvac Service Preparation and Return to Quick Tips main page

Return to HOME



Please feel free to link to this page from your website. This page's URL is: http://www.perfect-home-hvac-design.com/hvac-service.html