HVAC PRODUCT REVIEW ARCHIVES

Solar water heaters have been around for a while, but as of late are becoming very popular. Efficiency of electrical backup is increasing, as well, which makes this choice for many people much more attractive.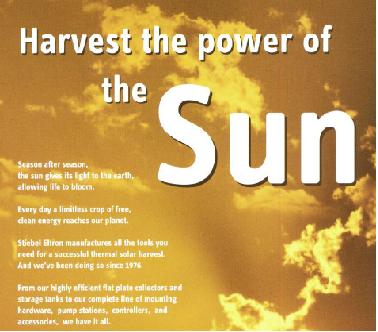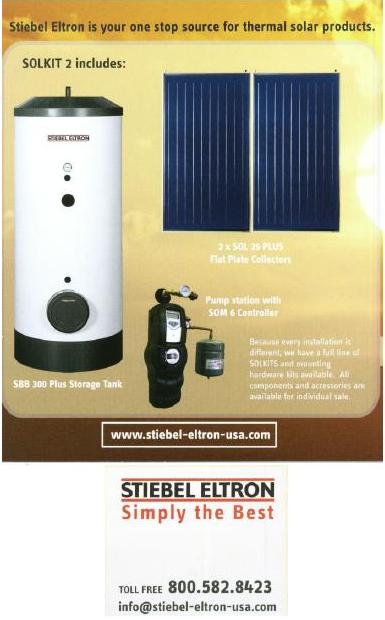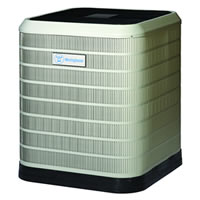 WESTINGHOUSE - iQ Drive 24.5 SEER Ultra High Efficiency Air Conditioner

Description
The Westinghouse iQ Drive® Air Conditioning System is rated at up to 24.5 Seer. It features a fully variable speed compressor with both indoor and outdoor variable speed motors. The system will provide variable cooling capacity, when called upon, modulating over a 5 degree F° temperature range.
The system operates near the high end rated capacity at the thermostat set point and modulates capacity as the temperature difference between thermostat set point and the room temperature changes.
The system is capable of running at an elevated capacity (18%) to provide rapid cooling.
The Westinghouse iQ system also has built-in humidity control that will control your humidifier. Blower output will be reduced if indoor relative humidity is greater than set point.
Quote from the manufacturer:
"The Westinghouse iQ Drive Comfort System, like all central standard air conditioning systems, has three major components. The outdoor component (the iQ Drive air conditioner or heat pump) works with the indoor component (the iQ Drive air handler or iQ Drive furnace/coil) to circulate cool air throughout the home.

The third component, the iQ Drive temperature controller, allows you to manage total indoor comfort. This entire system is designed to deliver better efficiency, improved air quality and more reliable comfort for years to come."


Hvac Product Review or comments none posted to date
Submit a new review or comment please click here

Visit Westinghouse for additional information





Dave Lennox Signature® Collection XPG20 SunSource™ Comfort System
The first integrated solar-assisted residential heating and cooling system.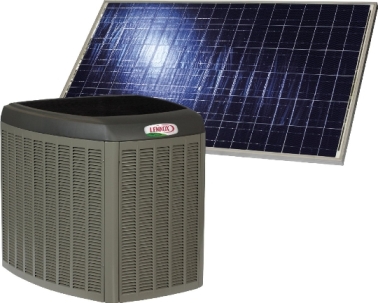 Features
Quiet Operation
SilentComfort™ fan grille—uses patent-pending, vortex-suppression technology to reduce sound of airflow exiting the unit, providing a quieter environment outside your home
Fully insulated compressor compartment—uses innovative vibration-isolating mounts to muffle operating sound
Home Comfort
Two-stage scroll compressor— runs at low speed most of the time, which means it's less expensive to operate and proivdes more consistent comfort
Designed to work with the Humiditrol® whole-home dehumidification system*
Energy Efficiency
Efficiency ratings of up to 18.20** SEER and 9.70** HSPF—can save you hundreds of dollars a year, compared to a standard heat pump
Single solar panel—provides freely available renewable energy to offset the electric usage of the heating and cooling system
ENERGY STAR® qualified—meets or exceeds EPA guidelines for energy efficiency
This product qualifies for a tax credit under the American Recovery and Reinvestment Act
Environmentally Responsible
The industry's first solar-assisted central heat pump— uses a combination of solar energy and electricity to reduce home electric usage
Chlorine-free R410A refrigerant—provides exceptional comfort without exacting a costly environmental toll
Reliable Performance
Quality you can trust— constructed of heavy-gauge, pre-painted steel and tested in the most extreme environments to ensure maximum durability
Lennox® System Operations Monitor—first onboard cooling system diagnostics in the industry—continuously monitors system performance and assures reliable operation and fast troubleshooting
10-Year Limited Warranty on compressor and all remaining covered components, excludes solar panel

Hvac Product Review or comments none posted to date

This month's product review was found at Hoffmann Bros.
Visit Lennox for additional information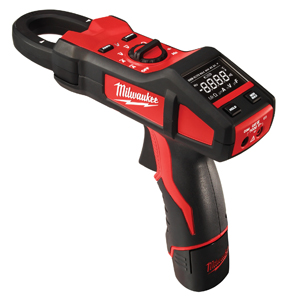 Milwaukee Introduces New M12 Cordless Clamp-Gun Clamp Meter
Milwaukee Electric Tool Corporation has expanded its lithium-ion system with a new M12 Cordless Clamp-Gun Clamp Meter. The two models are designed with feature sets specifically tailored to the electrician and HVAC/R technician.
The new tools include a large, high contrast white-on-black display and extra bright LED flood lights as well as a unique ergonomic pistol grip design. The improvement increases comfort and ease of use in overhead applications by aligning the jaws and display to the user's line of sight. The units also provide a wide 1.57-inch jaw opening to handle wire bundles, a thin jaw profile for access to tight spaces and embedded non-contact voltage detection.
Specifications:
HVAC/R 2238-21
CAT III 1000V / CAT IV 600V
Jaw Size - 1.57"
Amps AC - 600
TRMS - Yes
Volts AC - 1000
Volts DC - 1000
Ohms - 6 kOhms
Continuity - Yes
Microamps DC - 600
Capacitance - Yes
Contact Temp - Yes
Electrical 2239-21
CAT III 1000V / CAT IV 600V
Jaw Size - 1.57"
Amps AC - 1000
Amps DC - 1000
TRMS - Yes
Frequency - Yes
Volts AC - 1000
Volts DC - 1000
Ohms - 6 kOhms
Continuity - Yes
Capacitance - Yes
For more information visit www.milwaukeetool.com



Return to Product Review page

Return to HOME

PLease feel free to link to this page from your website. This page's URL is: http://www.perfect-home-hvac-design.com/product-review-archives.html